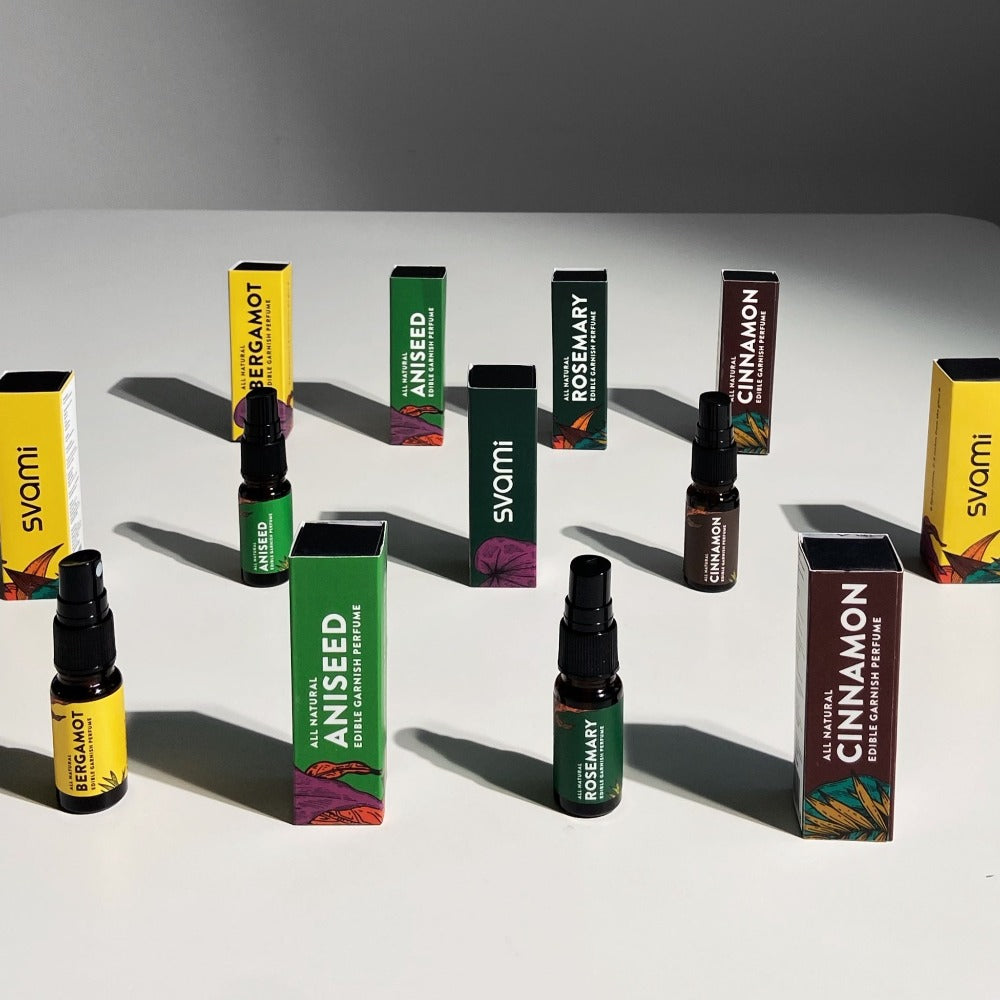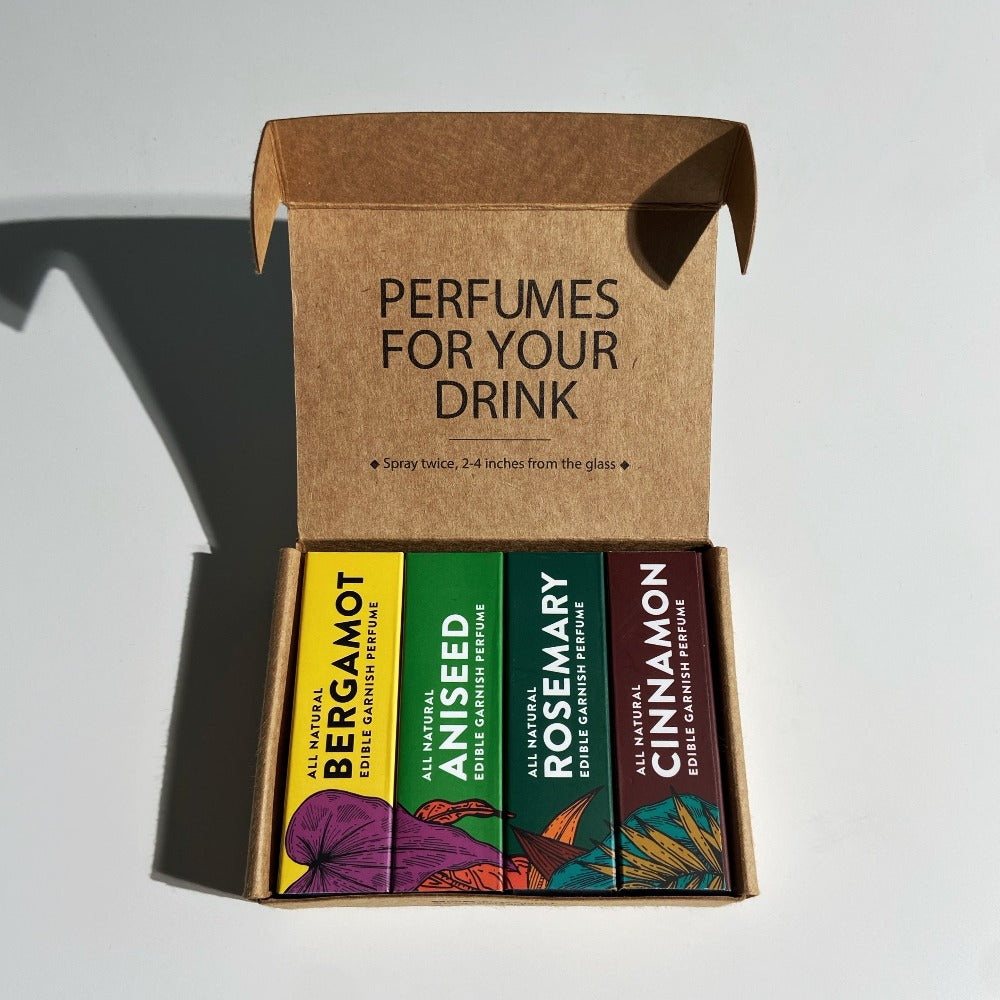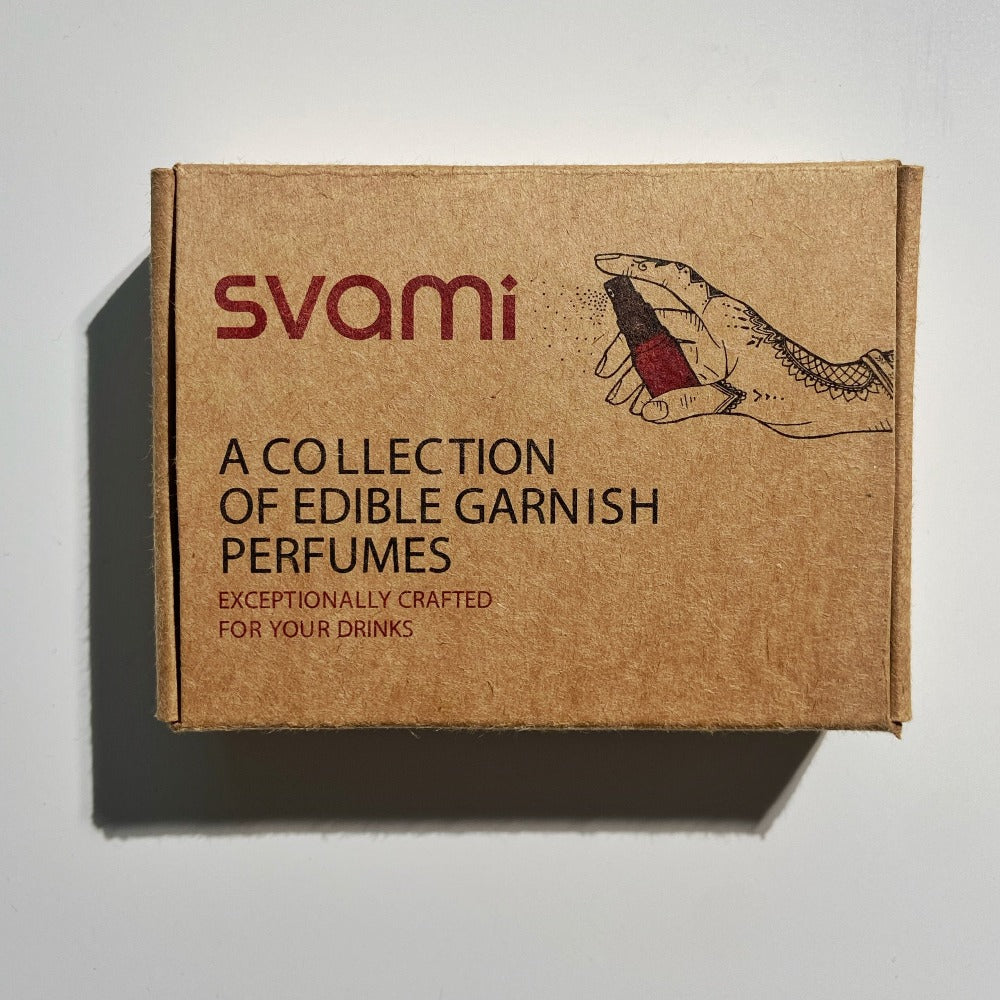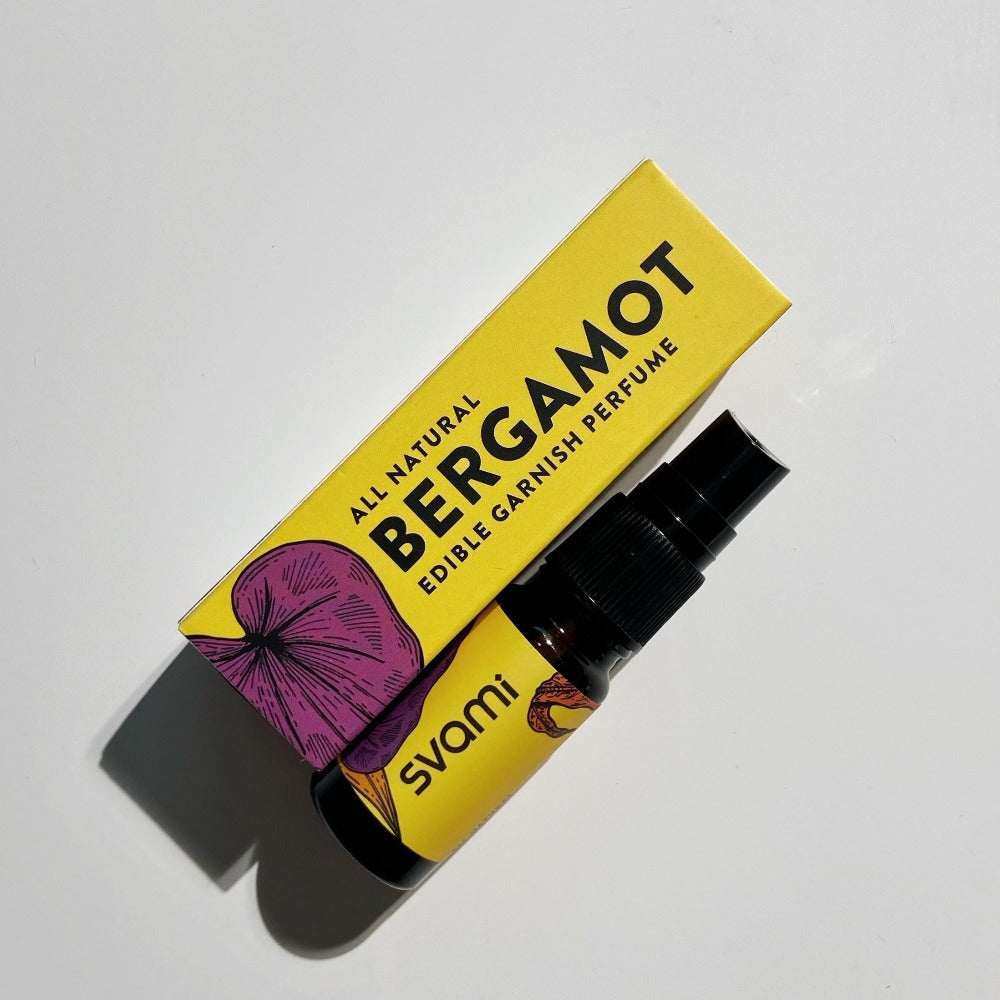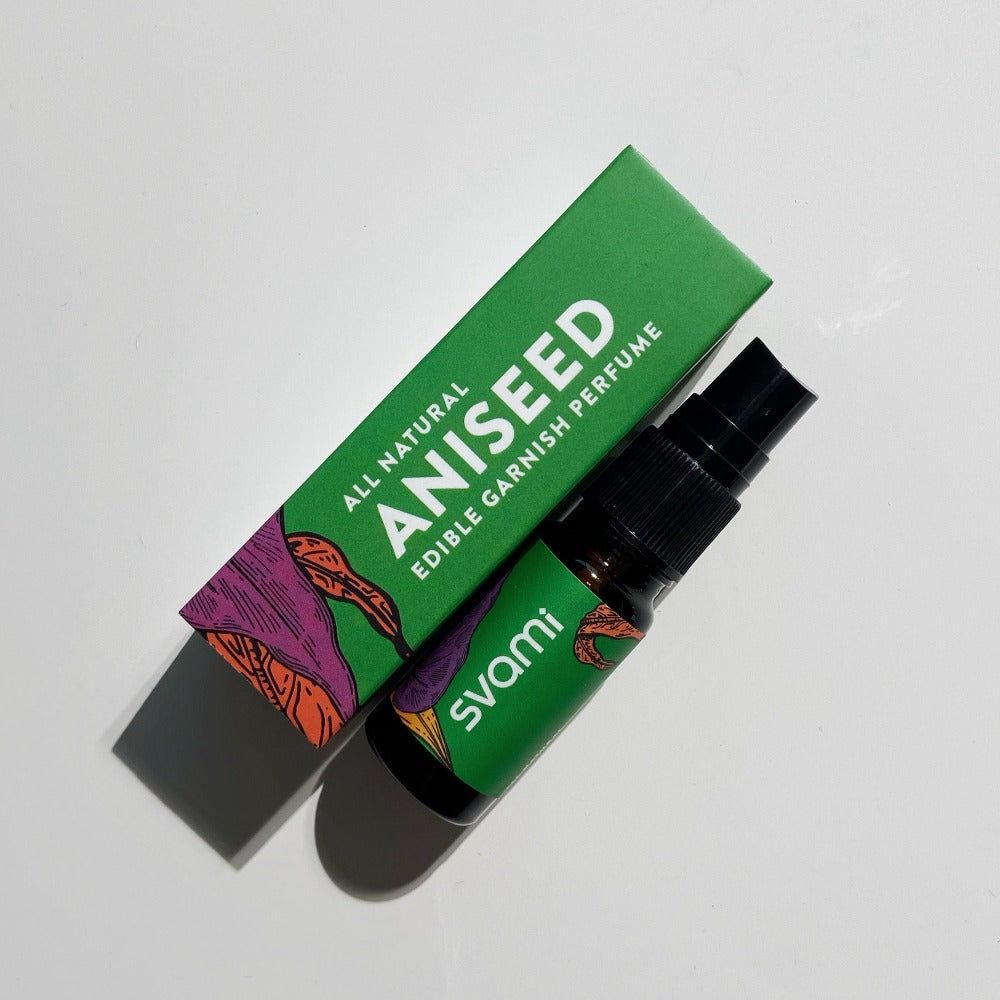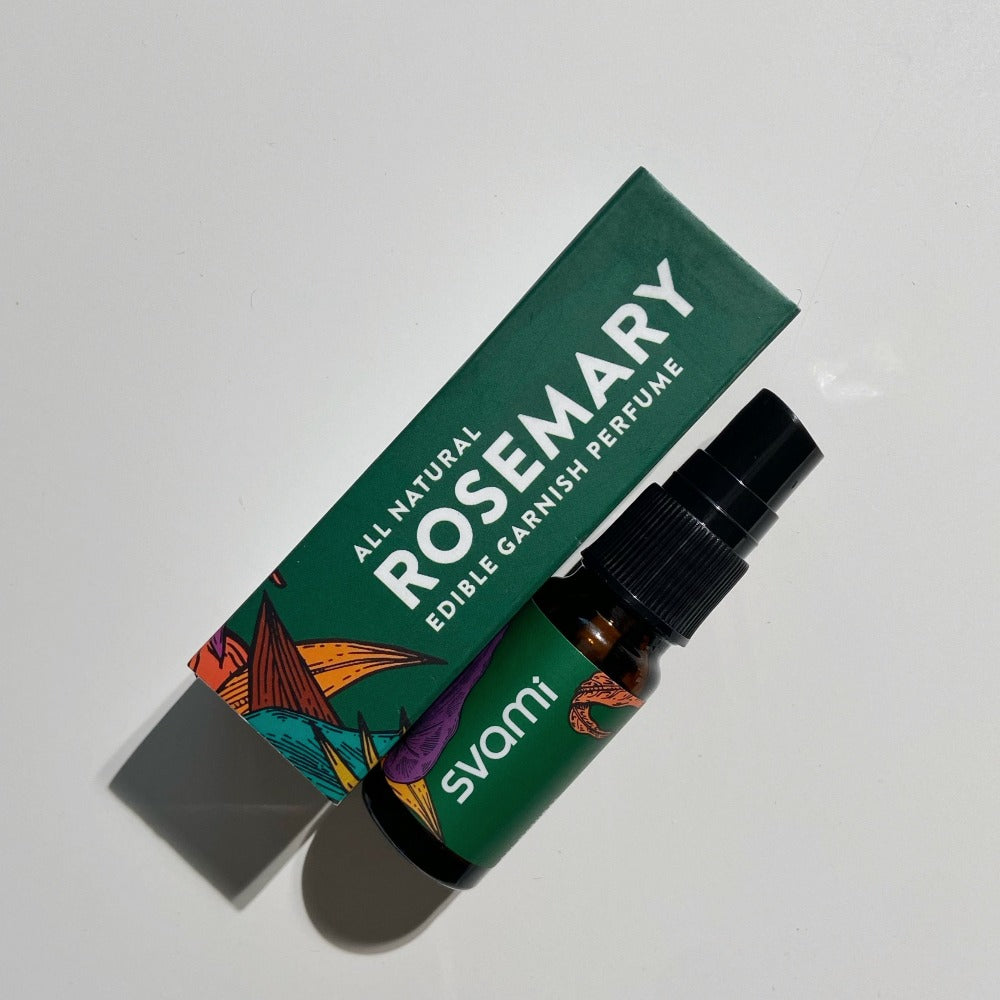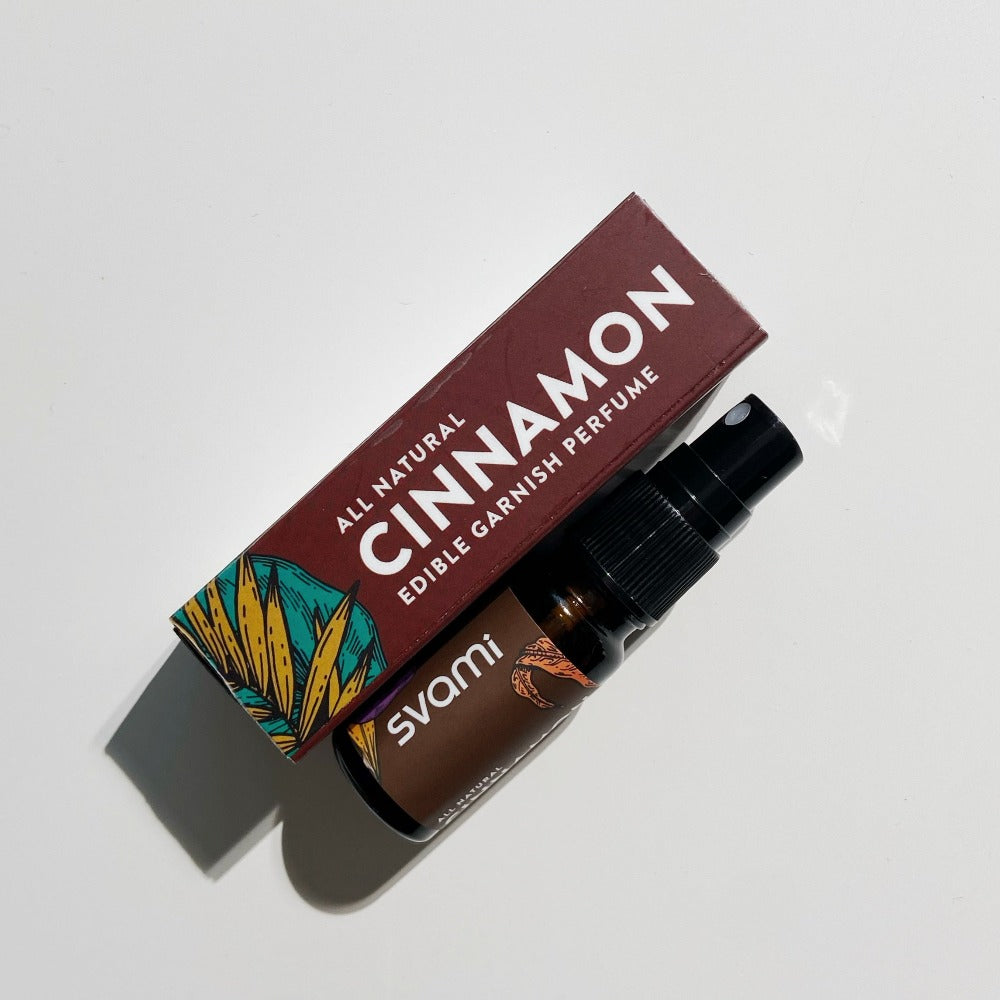 Svami Edible Garnish Perfumes
Perfumes for your drink.
The right garnish not only enhances the flavour of your drink but also finishes the presentation right before you enjoy it. We've made a collection of edible garnish perfumes, exceptionally crafted for your drinks. 

Keep your knives and fruits aside and enjoy the convenience of simply spraying our all natural  aromatics on your drink.
Spray twice, 2-4 inches away from your glass and et voilà.
Available to purchase as a pack of 4 or individual bottles of Bergamot, Aniseed, Rosemary & Cinnamon. 
MRP is inclusive of all taxes
Best before 15 months from manufacturing
Made in India