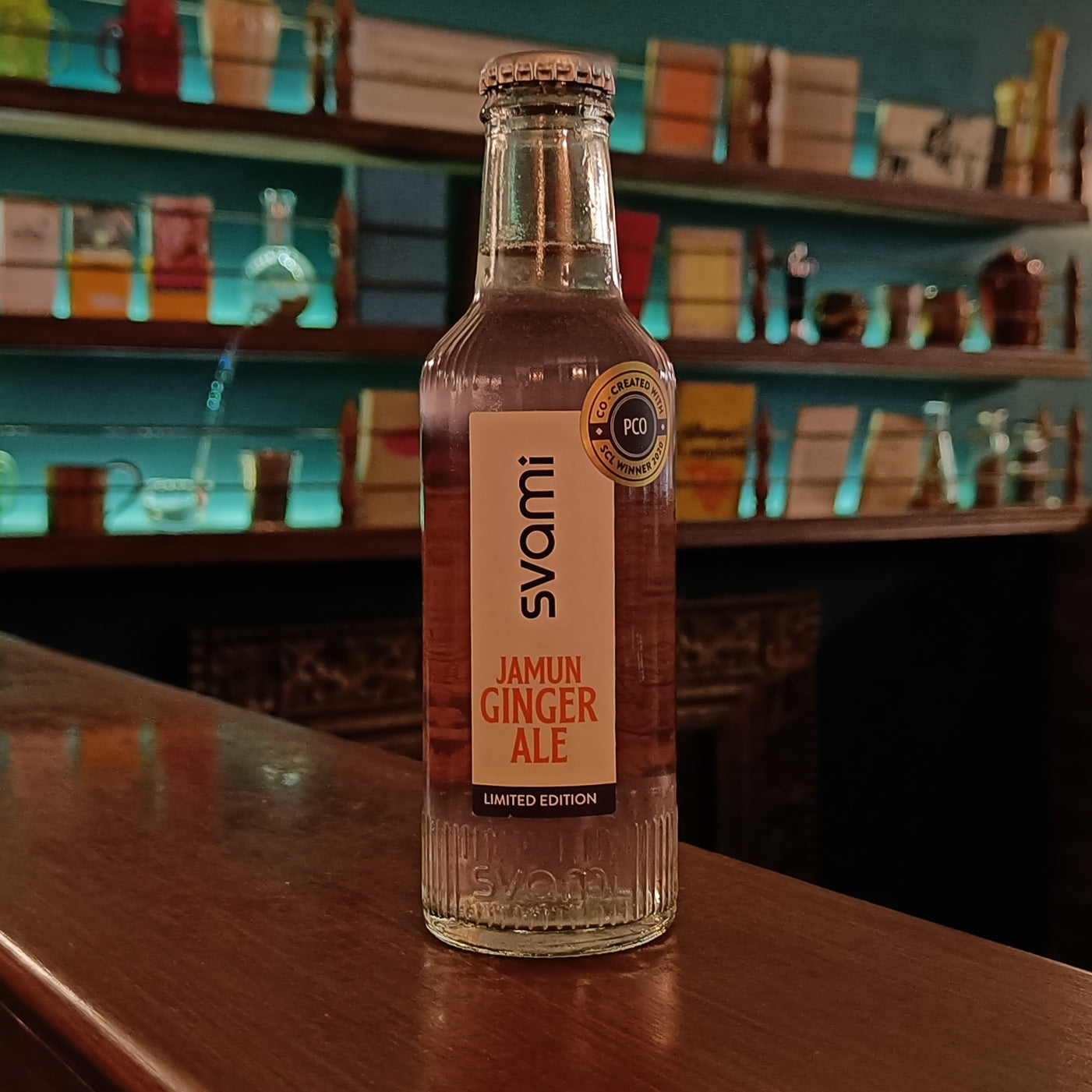 Svami Jamun Ginger Ale | Svami x PCO Limited Edition Release | Pack of 12
Co- Created with PCO - Superlative Cocktail League Winner 2020

For this limited edition, we added Jamun and cinnamon to our Ginger Ale. How did we think of this? Well it wasn't just us but co-creators PCO.

PCO won Superlative Cocktail League, a cocktail competition by Svami and as the winner, they got to create a limited edition Ginger Ale.
So in a way, this is not a ginger ale or our first season release, this is a prize.
Moderation is not advised!
Information per 100ml:
Energy: 30kcal
Protein: 0.5g
Fat: 0g
Added Sugar: 7g
Carbohydrate: 7g
Carbonated beverage
Quantity of each bottle 200ml
Pack of 12 or 24
MRP is inclusive of all taxes
Best before 12 months from manufacturing
Made in India
Package weight - 5.8 kg (pack of 12) | 13 kg (pack of 24)